When you hire professional maids for recurring house cleaning services, it's important for pet owners to prioritize the protection and well-being of their beloved pets. At Amy's Green Cleaning, we understand the importance of your furry friends and take all the necessary steps to ensure their safety and well-being.
Our team of experts is trained to provide high-quality recurring house cleaning services that are safe for you, your loved ones, your four-legged friends, and the environment. With us, you can have peace of mind knowing that your entire family, including your furry companions, will be cared for and protected.
Understanding Green Cleaning
The concept of "green cleaning" encompasses a wide range of principles and practices that are specifically designed to minimize the negative impact of cleaning activities on the environment. Here at Amy's Green Cleaning, we don't just use the term "green cleaning" as a trendy buzzword; it's the very foundation of our entire philosophy and approach.
Our team of highly trained professional cleaners prioritizes the use of cleaning techniques and products that are eco-friendly and sustainable. By opting for these environmentally conscious cleaning methods, we not only significantly reduce our carbon footprint, but also create a healthier and safer living environment for both you and your beloved pets. Dogs, cats, and birds all benefit from green cleaning.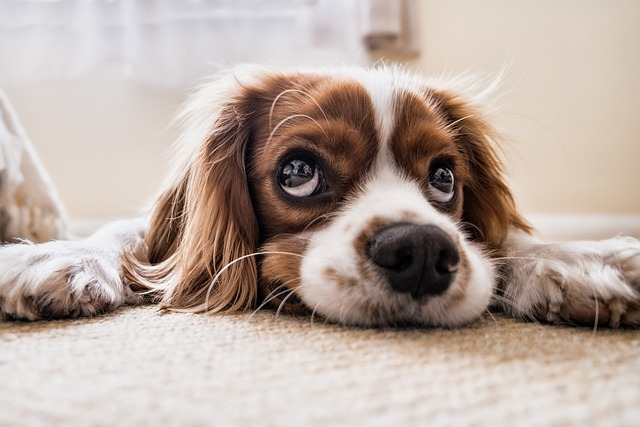 Proper Staff Training
At Amy's Green Cleaning, we place a strong emphasis on the importance of specialized training when it comes to green cleaning. We believe that our experienced cleaning team should be well-educated and knowledgeable about the principles of green cleaning, safety protocols, and best practices in order to provide you with the highest level of service.
Our team is constantly staying up-to-date with the latest advancements in green cleaning techniques to ensure that your home remains safe, healthy, and impeccably clean. We firmly believe that knowledge is not only the key to safety but also the key to delivering exceptional results. With our commitment to ongoing education and training, you can trust us to keep your home safe and sparkling clean.
Pet-Friendly Cleaning Tools & Techniques
Pets can be highly sensitive to changes in their environment, such as the presence of cleaning staff. We work hard to ensure the well-being of your pets during the cleaning process. In order to achieve this, we take extra precautions by using only pet-friendly cleaning products that are free from toxic substances and allergens. Rest assured that our cleaning staff is trained to handle and clean your space in a manner that minimizes stress and potential harm to your furry friends.
At our cleaning company, Amy's Green Cleaning, we take pride in using our own exclusive range of cleaning products, which have undergone rigorous testing in both the field and the laboratory to ensure their superior quality.
Our line of cleaning products is designed to be eco-friendly, ensuring that they have a minimal impact on the environment. One notable aspect of our cleaning products is that they are formulated using ingredients that are easily recognizable and easy for anyone to pronounce. It is worth noting that all our products are non-toxic and biodegradable, further enhancing their safety for not only humans and pets but also for the overall ecosystem.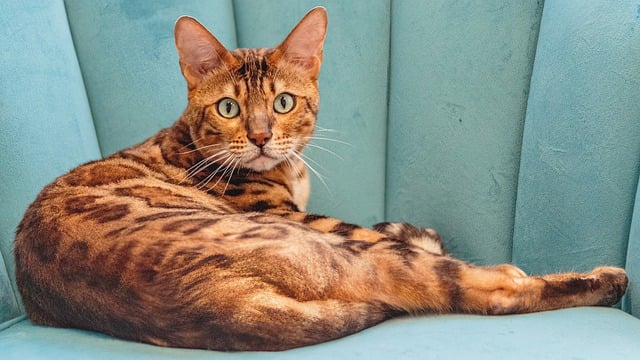 Customized Cleaning Plans & Great Communication
No two households have the exact same cleaning needs. That is why our professional cleaners work closely with each and every one of our customers to create highly personalized cleaning plans. We believe in the power of adaptability, which allows us to not only meet your specific cleaning requirements but also maintain a consistent approach to green cleaning practices. With our customized professional cleaning service plans, you can rest assured that your cleaning needs will be fulfilled to the highest standards while ensuring a sustainable and eco-friendly approach.
To ensure that we deliver exceptional results, we establish transparent and sincere communication with our valued customers. Our dedicated cleaning personnel are readily available to receive and actively listen to your valuable feedback, as well as promptly address any questions or concerns you may have.
One thing we always want to know when discussing your service is your pets. We want to know their names, their personality, where the treats are located, and if there is any danger to our cleaning technicians if they are loose. If there is any possibility that your pet could show aggressive behavior we ask that your pet be kenneled or left outside during the cleaning.
Some great stories about why our pet-owner clients love their cleaning service.
Having pets, for most people, is a truly positive experience. But, the additional cleaning involved can sometimes get frustrating. Professional cleaning services can help you stay ahead of all the cleaning challenges created by pets, including keeping pet hair at bay and cleaning up nose prints on windows.
The Great "Rainy Day" Debacle
Bob's golden retriever, Max, was known for being a gentle giant. That is, until one fateful rainy day when he transformed into a muddy hurricane. After a romp in the pouring rain, Max left a trail of mud from the front door to the back, turning the entire house into a muddy obstacle course.
As Bob surveyed the muddy mayhem, he had a light bulb moment: "I don't have to tackle this alone!" He called in the cleaning cavalry, and they arrived armed with all sorts of cleaning wizardry. Within hours, Max's muddy masterpiece was nothing but a distant memory.
The Case of the Vanishing Fur
If you've got a pet with a fur coat that rivals a bear's, you'll understand the never-ending battle of pet hair. Enter Lisa, whose fluffy Persian cat, Mr. Whiskers, shed enough fur to create a second Mr. Whiskers every day. She was ready to surrender to her fate as a permanent fur magnet until she discovered the power of professional cleaning services.
Lisa's home was transformed into a fur-free sanctuary, thanks to the expert cleaners who wielded their mighty vacuum cleaners and specialized fur-busting tools. The transformation was so dramatic that Lisa half-expected to find a cat-shaped fur sculpture left behind as a farewell gift.
In Conclusion
In conclusion, pet-friendly cleaning services that prioritize the use of green cleaning products offer a harmonious blend of cleanliness, health, and environmental responsibility. By opting for these services, not only can pet owners maintain a clean and safe environment for their beloved companions, but they can also contribute to a greener and more sustainable future. The switch to eco-friendly cleaning solutions not only benefits our four-legged friends by reducing their exposure to harmful chemicals, but it also plays a pivotal role in preserving our planet's well-being. As responsible pet owners, it's crucial to make the conscious choice of pet-friendly and environmentally-conscious cleaning services, ultimately enhancing the quality of life for our pets and the world they inhabit.
---
About The Author
Amy's Green Cleaning is located in Sautee Nacoochee, GA. They make their own green cleaning products and are known for delivering exceptional regular and deep cleaning services in the area. Their house cleaning services leave a home sparkling clean while prioritizing the safety and well-being of all household members and pets. Their highly trained and experienced team goes above and beyond to ensure that every nook and corner of a home is thoroughly cleaned and free from allergens, dust, and bacteria.
If you live in the area, let us take care of the cleaning so that you can enjoy more quality time with your loved ones in a clean and fresh environment. Trust Amy's Green Cleaning for all your house cleaning needs!