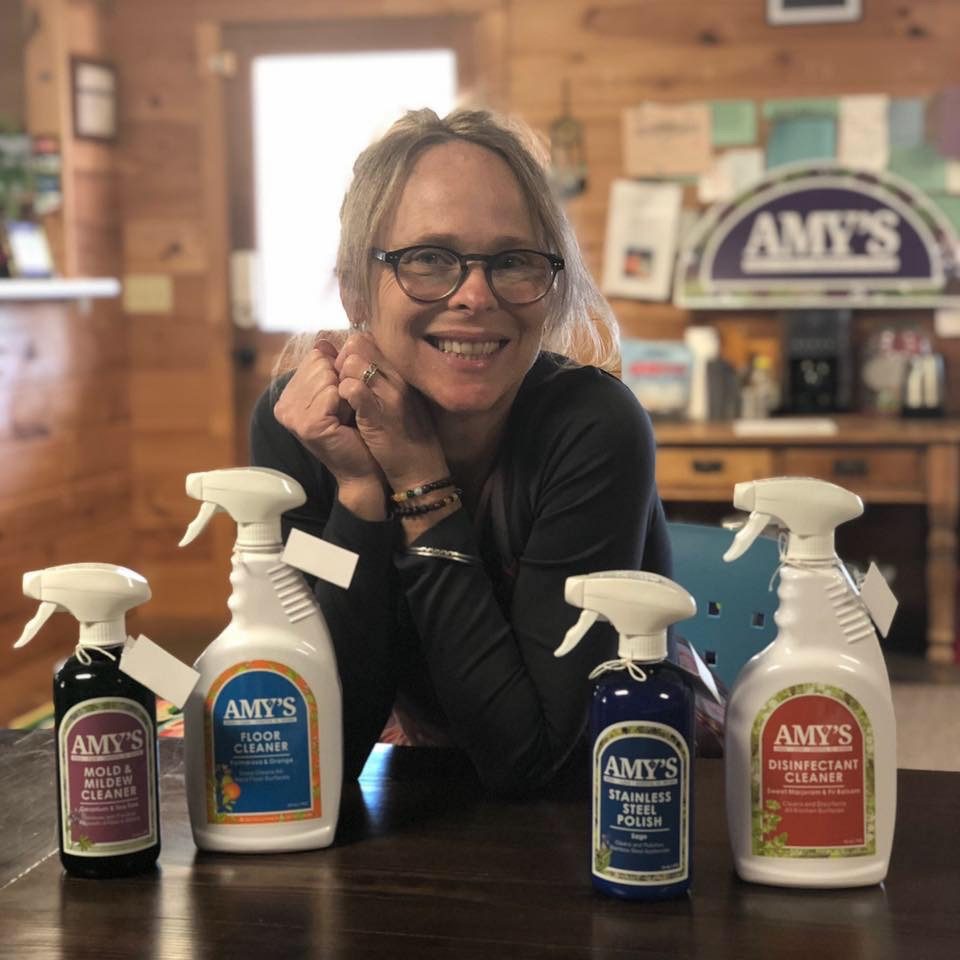 In 2015, Amy began the process of breaking away from purchasing commercial 'GREEN' cleaning products and began the journey of handcrafting her own green cleaning product line. Since then, we've had nothing but fabulous results. Amy's Green Cleaning Products have a pleasant aroma that will leave your home not only smelling amazing, but clean & sanitized. 
​Our products are field-tested & lab-tested for effectiveness and quality. Continuous research and testing of Amy's Green Cleaning Products has assured us that they do work, are safe for our cleaning technicians, are affordable, and most importantly, safe for you, your family, pets, the environment, and our water. When cleaning your home, we use our fleet of products to keep your home clean & safe from harsh chemicals.
Our Professional Cleaning Services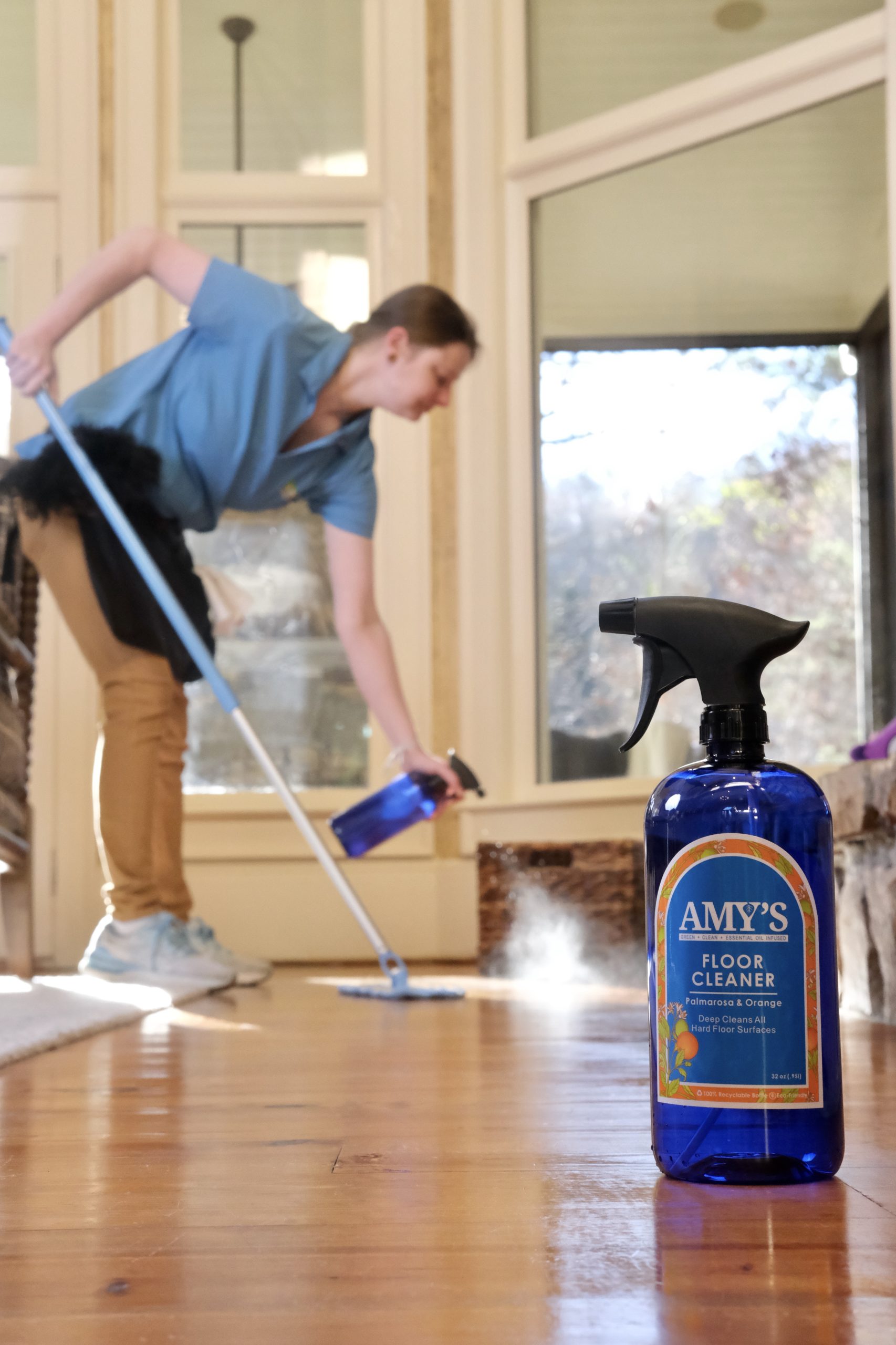 Recurring House Cleaning services
Amy's Green Cleaning offers recurring cleaning services on a weekly, bi-weekly, or monthly (every 4-weeks) basis. We will work with your schedule to select a day and time that works for you.
Our biweekly cleaning schedule is our most popular option. It's great for busy households or ones with pets. Because we come to clean every two weeks, the amount of heavy house cleaning you'll have to do is minimal. Literally, you will not need to scrub a shower or toilet ever again!
Our monthly service is a great option for less busy households and for those on a budget and will greatly reduce the amount of time you will spend cleaning the house each month.
Lastly, our weekly cleaning service is a real luxury and enables you and your family to pretty much give up cleaning for good.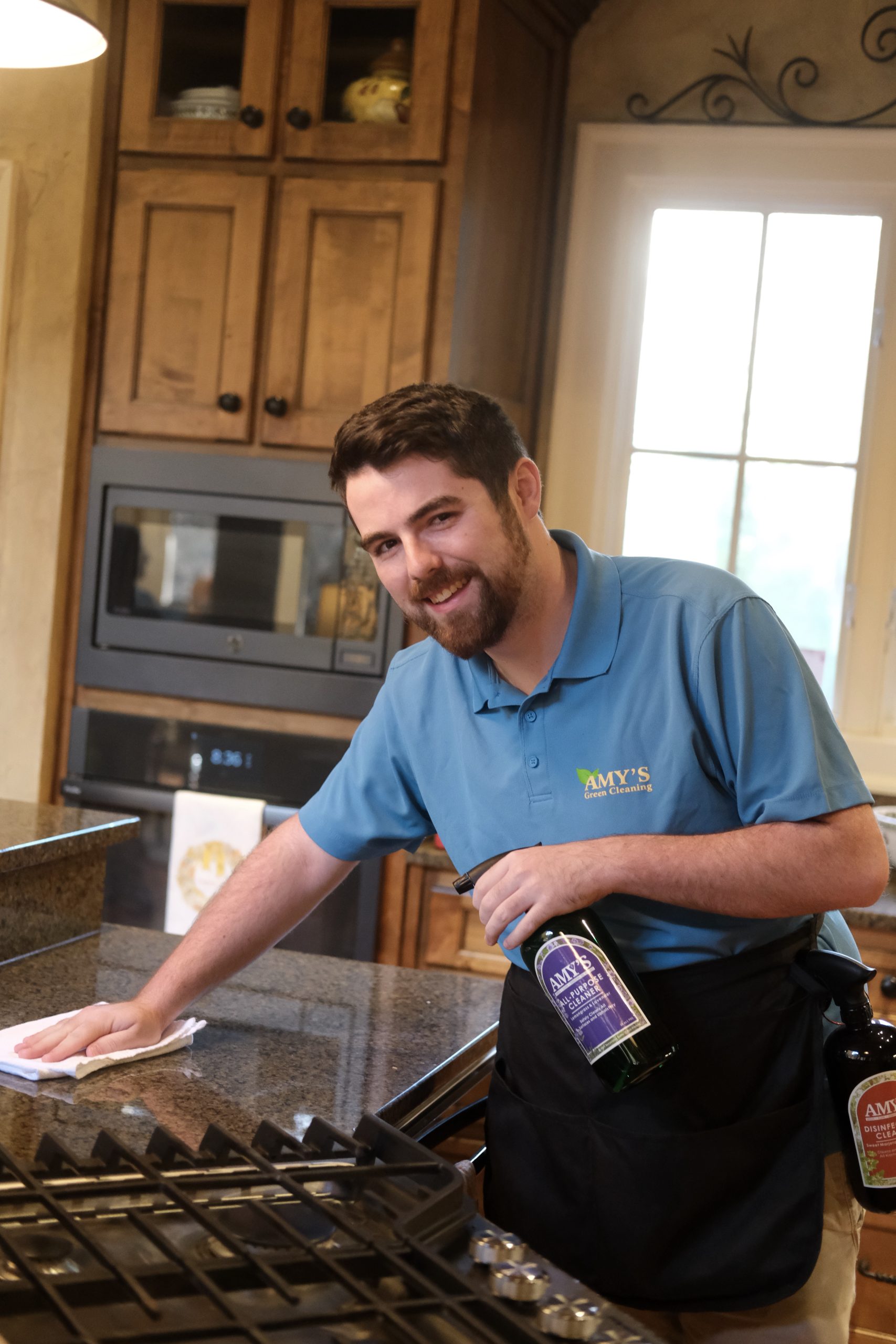 Deep House Cleaning Services
Nothing feels better than walking into a house that has been thoroughly cleaned! Amy's Green Cleaning offers a deep house cleaning service that will give you this experience and then some!
Our deep cleaning is our most thorough and detailed house cleaning. It's a great one-time, occasional cleaning and is the cleaning we recommend when starting off your recurring service.
During the deep cleaning, we will clean and sanitize most surfaces in your home.  The kitchen and bathrooms will be thoroughly cleaned and will be left sparkling. Throughout the house, everything will be expertly detail dusted, painted woodwork like baseboards will be hand washed and the entire home will be vacuumed and mopped.
When we're done your home will look and smell springtime fresh and clean.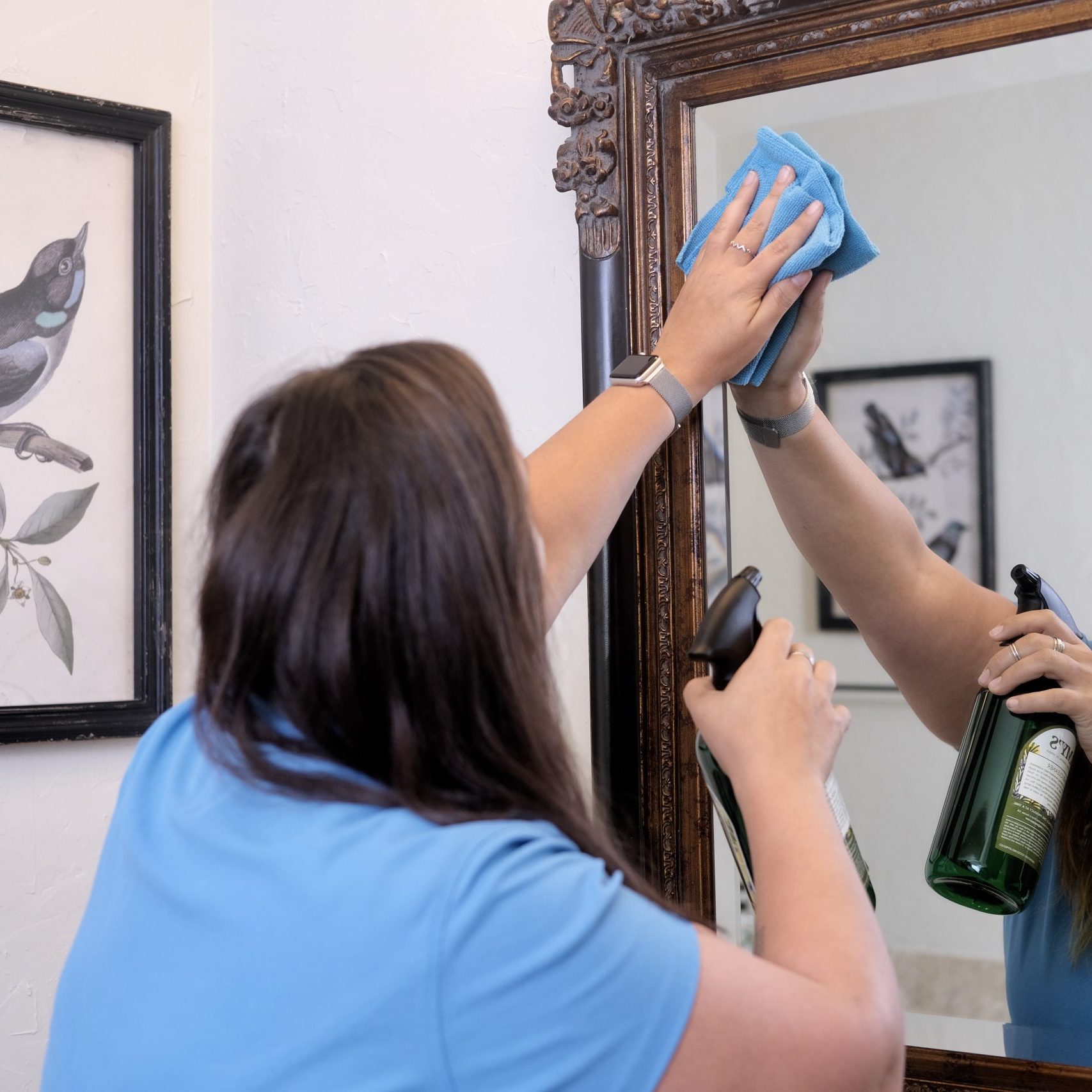 Move-In/Out Cleaning services
Amy's Green Cleaning offers move-in and move-out home cleaning services for residents of Sautee Nacoochee and surrounding areas. Everyone knows the stress of moving so why also take on the cleaning too?
Moving out? If you are moving out of an apartment or house, you want to get it nice and clean for the next president. If you're a renter a professional cleaning will go a long way toward getting your deposit back.
Moving into a new place? Our move-in cleaning service is designed to get your new space in top-notch condition and ready for moving day. We'll make sure all surfaces are thoroughly cleaned and sanitized. We'll even wipe out cabinets and drawers so they're ready for you to begin to put things away!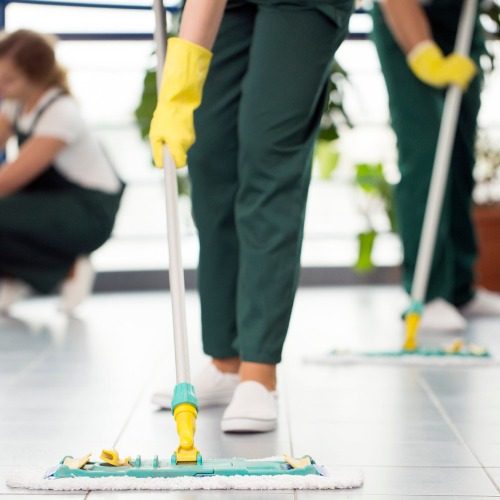 Commercial Cleaning Services
We offer reliable cleaning services for commercial buildings. All of our cleaning technicians are professionally trained, background checked, and thoroughly vetted for your safety and security.
Our commercial cleaning services will get all hard surfaces sanitized, restrooms and breakrooms will be thoroughly cleaned, trash will be taken to the appropriate dumpster (if any), and floors will be appropriately cleaned.
Keeping your business spaces clean has been known to increase productivity. With our commercial/office cleaning services, we will also ensure that often-touched surfaces are sanitized to reduce the spread of viruses and disease.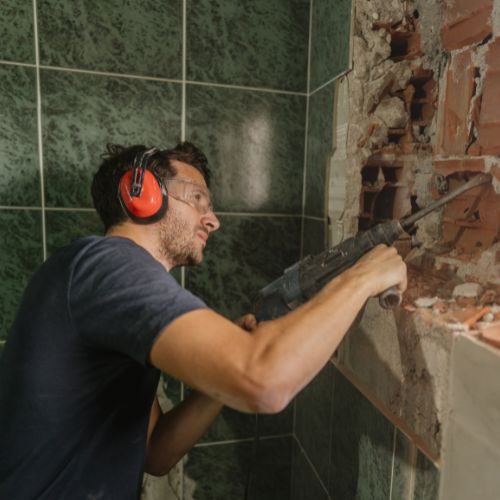 Post-Construction Cleaning
Amy's Green Cleaning offers post-construction cleaning services that will get all the fine construction dust and debris cleaned up so that you can enjoy your new area. Home renovations can be exciting and the mess it leaves is often times unexpected. Our cleaning crews will come into your home and remove the leftover dust particles that can get into your air systems causing a problem if left uncleaned.
Our cleaning technicians are specifically trained to clean each room in a top-to-bottom manner so dust is completed removed. When we're done, your new space will be ready to be enjoyed again! 
*For Post-Construction Cleans, we only remove post-construction dust and debris (i.e. caulk, sawdust, etc.) For example, we don't make beds in a Post-Construction clean. Please contact us with any questions.