As a young mom raising 3 boys, I started cleaning homes for extra income. I was working for a friend who used all the bleach and ammonia products found on the shelves at the store- little did I know that these harsh chemicals were so hazardous to my health!  One day I was cleaning a very dirty tub and felt if I mixed different products, it would clean the surface better. I didn't know that some products would react if mixed together, so it never occurred to me that combining bleach and an ammonia cleaner would release toxic chloramine gas! As I watched the reaction, the terrible smell burned my nose, and I couldn't breathe! My throat began to burn, and I panicked! I began coughing and my eyes flooded with tears. I became extremely dizzy and ran from the room! Luckily, I recovered from the experience quickly, but it definitely scared me. I was left feeling that there had to be a safer, more effective way to clean. Soon afterward, I started reading more about these harsh chemicals and became highly aware of just how toxic these products are to our health- and to our environment. I learned that the harsh chemicals found in common household cleaning products exacerbate many of the symptoms found in upper respiratory conditions such as bronchitis and asthma, and I also became aware of how these harsh products contribute to the toxic waste found in our environment. I've always been health conscious and environmentally conscious, so I really felt moved to do something different. Having always used essential oils for aromatherapy, I began experimenting with my natural oils at home. I found that some of these oils, combined with other natural elements and compounds, were perfect for household cleaning. After many long hours of research, testing, and help from others, I created my own product line – and Amy's Green Cleaning in 2007! 
Through the years, I've learned so much about running The Best Residential Cleaning Service in Northeast Georgia. Early on, I earned a certification in aromatherapy to truly understand the chemistry of essential oils and their different properties and uses. Each of my environmentally sustainable cleaning products is a unique formulation using different oils such as lavender, peppermint, Lemongrass, etc. I love creating new products using my essential oils. As our cleaning business grew to include Clarkesville, Cleveland, Clermont, and Gainesville, I created a complete product line for my team to use in every situation. I never get tired of hearing how my clients love the fresh, clean smell of their homes after they've had a busy work day. Another exciting discovery has been the health benefits we receive while cleaning. My employees are the heart of Amy's Green Cleaning, and knowing that I'm providing a healthy work environment for my team is so important to me. We have the best employees, and we have all worked together to become the Best Residential Cleaning Service in Northeast Georgia. This journey has been exciting and full of revelations – truly a labor of love.

Amy's Green Cleaning products are unique to our company, and they have made all the difference in providing a clean, healthy environment for our clients. The most important thing to us is that our clients are happy with our house cleaning services. Our management team, office staff, and cleaning staff are all committed to doing a great job. We are not happy until you are thrilled with your cleaning.
OCTOBER IS BREAST CANCER AWARENESS MONTH
OCTOBER IS BREAST CANCER AWARENESS MONTH
Amy's Green Cleaning is a proud member of Cleaning For A Reason. We are among 1,200 cleaning companies, nationwide, that offer free cleanings to patients battling cancer. This organization has given nearly 14 million dollars of free services and helped over 41,000 people with cancer. We are dedicated to making their life (and their families) easier by giving them the gift of a clean home. This month, in honor of Breast Cancer Awareness Month, we at Amy's Green Cleaning, want to raise awareness for Cleaning For A Reason. We are offering a GIVE and GET coupon to any of our current clients who donates to our cause. GIVE $25.00 GET $25.00 OFF your next clean. GIVE $50.00 GET $50.00 OFF your next clean. GIVE $100.00 and GET $100.00 OFF your next clean (you get the gist…).

If you or someone you know could benefit from Cleaning For A Reason, click the button below to apply. If you are not in our service area, one of our other members will provide the cleaning for you.
"LET'S GO DO SOMETHING…."
Amy's Top Picks for October
PUMPKINS/ HAYRIDES/CORN MAZE
Just outside of Gainesville Georgia head North on 365. You can't miss Jaemor Farms, in Alto, GA. The Corn Maze is back and better than ever! This is a local favorite for family, Fall fun! Pick out some beautiful pumpkins in their huge pumpkin patch or just use it as a photo op for your Thanksgiving photo shoot. Open daily the 1st-23rd & October 28-30 Mondays-Thursdays: 10 a.m. – 6 p.m. Fridays-Saturdays: 10 a.m. – 10 p.m. Sundays: 1 – 7 p.m.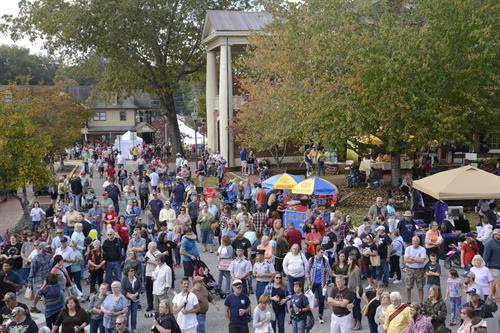 Dahlonega Georgia is where you land when you drive all the way to the end of GA 400 on the way up to the North East Georgian Mountains. As you drive up to see the peak of our fall foliage come to check out one of the largest Fall Festivals in the North East Ga Mountains.  You can expect 300 arts and crafts exhibitors as well as plenty of food vendors gathering around the Public Square and Historic District in support of this annual event. So grab your pan and get ready to find a nugget. Gold Rush Days Festival – October 15 & 16
Last, but certainly not least, is our hometown of Sautee Nacoochee. A hidden jewel on the north side of Cleveland, GA, and just around the corner from Helen, Georgia.
(Helen, of course, has the longest-running Oktoberfest in the United States, FYI) Sautee Nacoochee Community Center has a museum of our history as well as The Folk Pottery Museum of Northeast Georgia. What I really get excited about is what happens in the Historic Gym at the center once a month. The first time I ever saw a Contra Dance it moved me to tears as I watched a mix of all ages laughing and dancing. I felt I was transported to another age where all we had for entertainment was each other. I urge anyone who has never experienced this to go and shake a leg. Come at 7:30 for a warm-up lesson, then dance 8 – 10:30 pm. This month it will be October 29, 2022 Band: Redbud Ramblers Caller: Warren Doyle